Had the pleasure of walking around Roger's Park and enjoying all of the colors everywhere! This neighborhood is gorgeous and on a nice summer day, its so fun to just walk around and snap some photos. Here are some of my favorites:
My Favorite Murals in Roger's Park
Roger's Park Mural
📍 1800 W Farwell Ave, Chicago, IL 60626
You Are Beautiful Mural
📍 1800 W Morse Ave, Chicago, IL 60626
Birds, Bugs, Butterflies and Beauty
📍 1801 W Morse Ave, Chicago, IL 60626
Mile of Murals (The Digital Frontier in photo)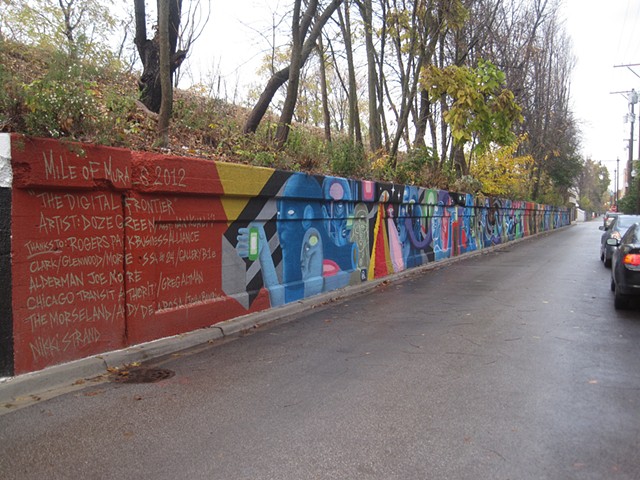 📍 6901 N Glenwood Ave, Chicago, IL 60626
Looking for Other Street Art in Chicago?
One of my favorite things about Chicago is walking around and appreciating all of its beauty! I have written a few posts about Chicago Street Art, Free Chicago Tours and Fun & Free Chicago Events happening any time of year. If you're planning a trip to Chicago, Illinois make sure to use this free guide as a way to add more fun to your itinerary.
Free Chicago Neighborhood Guide Chicago Street Art Free in Chicago