Planning a trip to Detroit, Michigan doesn't have to be expensive. One of my favorite activities is visiting free admission locations while only spending money on food. (Hello budget traveling!) I listed some fun things that you can enjoy in Detroit, Michigan that are all free. Use this list to fill your Detroit trip itinerary with fulfilling activities that won't break the bank. Here are some free things to do today near Detroit:
Free Admission Activities in Detroit, Michigan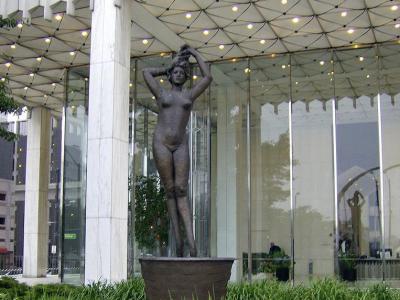 3. Learn about history while touring the Downtown Detroit area.
Looking for Other Things to do in Michigan?
If you're planning a trip across the United States or maybe just across Michigam, I'm the girl for you! I am a Chicago local that shares fun, free and unique activities in the Midwest and across the United States. You can see you more free U.S. itineraries here.